Louw & De Kock Audiology was established in 2007 by Audiologist, Lelani Louw and her partner Anneke De Kock. Anneke and Lelani have worked together since 2003 and previously owned a Speech Therapy practice. In January 2020 Lelani Louw became the Sole Owner of the practice and the practice name changed to Lelani Louw Audiology
Our Mission:
Communication is central to what makes us human and HEARING is a very integral part of being able to communicate with significant others in our lives. I realize that each person walking through my door is an individual with his/her own unique personality; unique hearing & communication difficulties; unique family structure; unique communication needs and I try my best to treat each patient accordingly. Qualities that we value are: Honesty, Friendliness, Integrity and Loyalty. It is VERY important to us that every person we see walks out of the office happy! If you are not happy, we expect you to tell us so that we can work together to find the best solution to resolve any issues.
Lelani Louw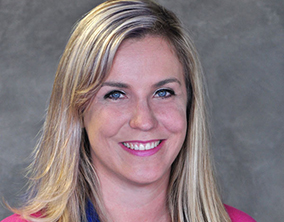 I studied as a Speech- Language Therapist and Audiologist at the University of Stellenbosch from 1997-2001, where I obtained my Honors degree Cum Laude. Although the field of audiology has its challenges, I LOVE what I do! To make a difference in someone's life is so rewarding. I am married and have two primary school children who keep me very busy at home and I like the balance (although sometimes difficult being a working woman and a mom!). I am the primary Audiologist and perform all hearing tests. If you require any detailed information before your appointment you are welcome to contact me via phone or email and I will ensure you are well prepared for your appointment.
---
Dan Bauer (Personal Assistant)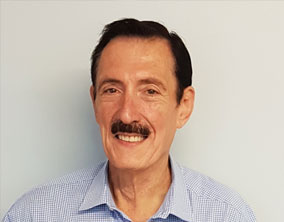 When you make an appointment, you will be talking to my P.A., Dan Bauer. Dan has been working for us for just over a year now and brings so much orderliness into our practice! Dan is always on his post and nothing is ever too much for him to do. If you have any problem with your hearing aids – Dan can check your hearing aid for you – change the battery, clean it, exchange the tubes or the domes, exchange the wax-filters etc. , If you have any issues with your hearing aid, hearing test or the service you received, you can talk to him and if he can't help you he will find out and get back to you a.s.a.p. We are grateful for such an effective P.A. in our midst!